2023 Aston Martin DBX707
POWER. DRIVEN.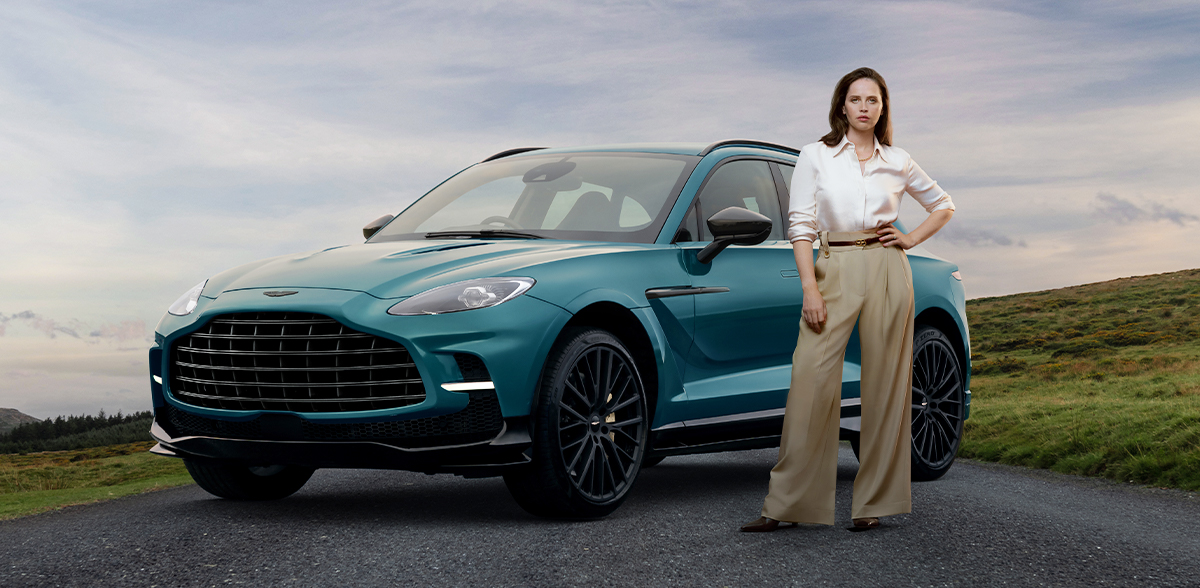 Limitless performance, premium refinements and cutting-edge technology can be yours to keep with the highly anticipated 2023 Aston Martin DBX707, for sale now at Aston Martin Newport Beach. The new DBX707 immediately distinguishes itself from its contemporaries by earning accolades as the fastest, most powerful, best handling Aston Martin to date. If you want to apply for luxury car financing and settle on a 2023 DBX707 price you're satisfied with, visit our Aston Martin dealership near Oceanside today.
2023 Aston Martin DBX707 Engine Specs & Interior Refinements
As soon as you check out the 2023 DBX707 specs and vehicle highlights with a member of our team, you'll understand why this new Aston Martin SUV is in such demand. Industry-leading Aston Martin DBX707 performance is highlighted by a V8 engine that can earn close to 700 horsepower. You'll relish the ability to accelerate from 0-to-62 mph in 3.3 seconds. Plus, with a DBX707 top speed rating of 193 mph, Oceanside Aston Martin aficionados will find every opportunity to take the scenic route to their next destination.
If you want to reach first-class status that belongs to the Aston Martin sports cars, arrange your viewing of the new DBX707 SUV at Aston Martin Newport Beach. An optional 'Inspire Sport' theme has been customized to enliven the 2023 DBX707 interior, while premium amenities like multi-adjustable heated and ventilated seats ensure that finding a preferred comfort level is an easy endeavor. And when it comes time to locate pertinent vehicle settings or find your favorite playlist, you'll be able to access everything you need via a rotary infotainment system with touchpad controller.
Additional 2023 Aston Martin DBX707 specs, features and furnishings include:
4.0-liter twin-turbo V8 engine with 707 ps and 900 Nm of torque
Electronically controlled active all-wheel drive system
9-speed lightweight cast magnesium bodied automatic gearbox
Fully integrated autonomous Launch Control system
Alcantara® headlining
Carbon ceramic brakes
360-degree camera system with deploying rear camera
Blind spot warning & lane change warning
Aston Martin Dealership near Me
Use an online Aston Martin configurator to see what your dream luxury SUV looks like or visit our Southern California Aston Martin dealership in person to build a custom DBX707. If you're ready to experience engineering and performance that inspires, contact Aston Martin Newport Beach today to inquire about 2023 DBX707 availability.